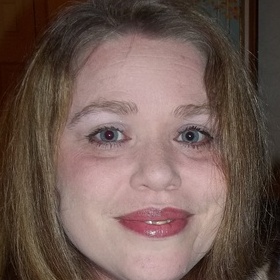 Hi, I'm Ashley M. Heidi Carter. Welcome to my profile!
Ashley M. Heidi Carter's Bio:
The majority of my Professional life has been spent in Professional Massage Therapy and Hospitality Industry/Resort and Destination Spas. I have assisted the start up of a Professional Massage Therapy Program at the community college level and in pursuing a degree in Interdisciplinary Studies, I am following thru with my original vision of professional growth and development. Specialties: I have been NCBTMB certifed since 1999 and I hold two Massage certifications in Integrative Deep Tissue Massage and Neuromuscular Therapy. Graduated with BS in Interdisciplinary Studies with concentrations is Health Promotion, Management and a minor in History December of 2012. Currently I am a graduate student and freelance writer pursuing a Master's in Health Care Administration.
Ashley M. Heidi Carter's Experience:
Freelance Writer at Independent Contractor

May 2014

Collections Assistant at Global Fire Sprinklers

June 2012 - September 2012

Global Fire Sprinklers installs sprinkers, security systems and does maintenance checks and yearly inspections/verifications for fire safety. As a collections assistant, I interface with accounting departments and individual business owners to clear up past due accounts on open invoices.

Intern/Volunteer at Shoals Chamber of Commerce

June 2012 - June 2012

As an intern for the Shoals Chamber of Commerce, I volunteer my time to assist Chamber members with daily duties, assist with preparations for ribbon cuttings, social media, and special events.

Intramural Sports Official at The University of North Alabama

September 2011 - December 2011

The Intramural Sports program offers teams the opportunity to stay fit and active throughout the semester by providing a Professional environment for athletics. I officiate sporting events thru the University including volleyball, flag football etc.

Massage and Spa Therapist at Marriott Shaols Hotel and Spa

September 2005 - November 2007

Marriott Shoals Hotel and Spa is a convention hotel on the Robert Trent Jones Alabama Golf Trail. I provided massage therapy and spa body treatments to guests and was responsible for stocking room supplies in all treatment rooms.

Massage Instructor at Gasden State Community College

August 2002 - December 2002

Assisted the start up of a Professional Massage Therapy program at the community college level.

Massage Therapist and Front Desk Associate at Don CeSar Beach Club and Spa

April 2000 - January 2002

The Don CeSar has a long history on St. Petersburg Beach. The Spa offers Professional Massage and Body Treatments to many guests and the occasional tourist. An excellent convention hotel and for the well heeled traveler a great place to stay for a few months at a time.

Massage Therapist at Tampa Marriott Waterside

February 2000 - September 2001

Tampa Marriott is a convention hotel with a small Spa situated on the third floor next to the pool. Offering Hydrotherapy, Body Treatments of various descriptions and Professional Massage. There is also a Hair Salon with Nail Care available.

Massage Therapist at Chateau Elan

March 1998 - January 2000

Professional Massage and Spa Therapist. I transferred to Tampa Marriott Waterside while Chateau Elan was still a Marriott franchise. Boasting a Winery, Racetrack, several resturants and three golf courses, Chateau Elan is a wonderful Destination Resort situated in North Georgia.
Ashley M. Heidi Carter's Education:
Ashford University

2014 – 2015

Master's degree in Health Care Administration

The University of North Alabama

2007 – 2012

Bachelor of Science

Concentration: Interdisciplinary Studies with dual concentration in Health & Management,minor in History fall 2012

The Atlanta School of Massage

1997 – 1998

Dual Certification

Concentration: Integrative Deep Tissue and Neuromuscular Therapy

West Limestone High School

1989 – 1993

diploma

Concentration: general